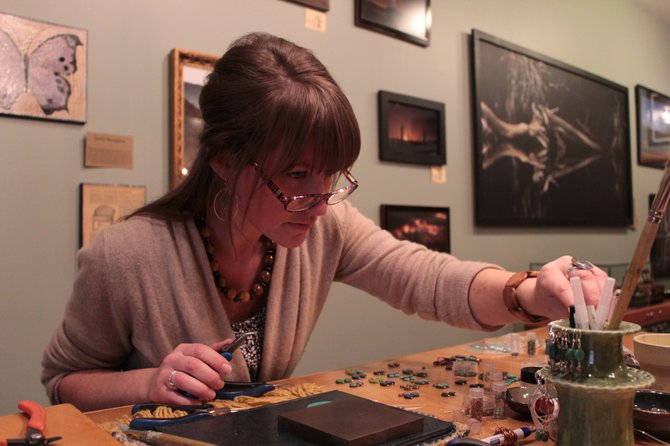 Rachel King, of Earth Girl Designs, crafts some handmade jewelry at Soul Roots Studio in Lake Placid.
Stories this photo appears in:

Rachel King sat in Soul Roots Studio, carefully bending a thin strip of sterling silver into the shape of a lotus petal. The studio is almost hidden, quietly tucked into the back of the Alpine Mall in Lake Placid. Inside, its earth-tone colored walls are accented by simple, white birch tree silhouettes, and there is artwork displayed everywhere.