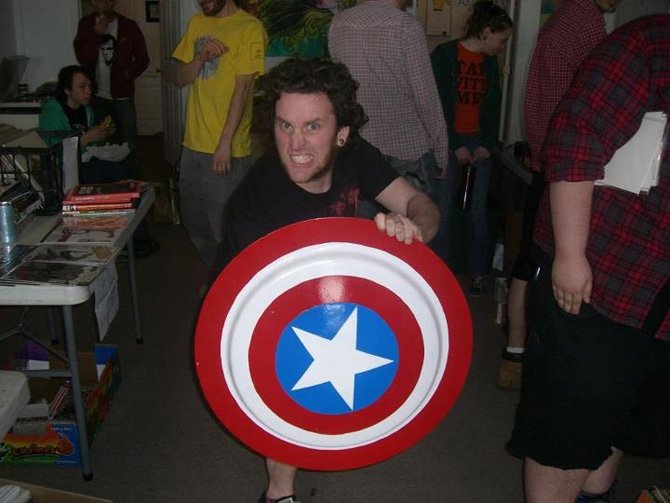 Nick Dubay, ROTA Gallery Board member and singer for band "Return of the Fly," poses at the first ROTCON with Captain America replica shield.
Stories this photo appears in:

The time has come to venture into the basement and dust off those unwanted VHS tapes, old books and odds and ends and trade them for treasures. The ROTA Gallery, located at 50 Margaret Street in Plattsburgh, will be giving collectors of interesting things a chance to nerd out at ROTA*CON, which will take place Saturday, Dec. 8 from 10 a.m. to 7 p.m.