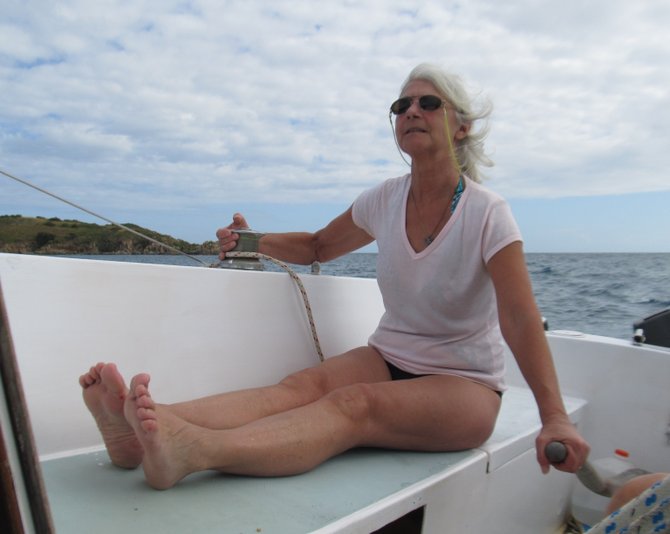 Chazy — A West Chazy couple who have traveled the world on a money-saving budget will host a presentation Feb. 21 to talk about how they were able to do it.
Jaki and Rob Roy not only traveled on a shoestring but later wrote about it in their book titled "The coincidental traveler: an Adventure for budget-minded grown-ups."
The Roys will host a presentation about their travels and book at 7 p.m. on Feb. 21 at the Alice T. Miner Museum, 9618 Route 9 in Chazy.

During the animated presentation the Roy's will share photos and stories of their less than conventional travels.
"We like to travel close to the ground, staying in hostels, couch surfing, hitch hiking, totally opposite of tourism," Rob said.
The Roy's, who own Earthwood Building School in West Chazy, have been able to travel inexpensively around the world to places like Chili, New Zealand, Panama and Europe. During their more than 50 years of travels they have discovered how to truely immerse themselves in the culture of each country and meet new people. In their book they share simple workable travel strategies gleaned over the years that they have found create exceptional experiences.
On one recent journey, Rob and Jaki were invited into a sacred Maori marae in the Cook Islands; witnessed an exploding volcano in Vanauatu; canoed and steamboated Australia's Murray River; played cricket in a New South Wales goat field; hiked across Rarotonga, and snorkeled among self-illuminating jellyfish in New Zealand's Poor Knights Islands.
"I try to cultivate coincidences, by seeking out people who we share interests with and extending ourselves," Rob said. "The key is to think outside your comfort zone." 
The Roy's say the all inclusive, resort style vacations create a barrier between the traveler and the locals.
"You don't get to see the country and you don't realize what you are missing by traveling like that," Rob said.
(Continued on Next Page)
Prev Next
Vote on this Story by clicking on the Icon