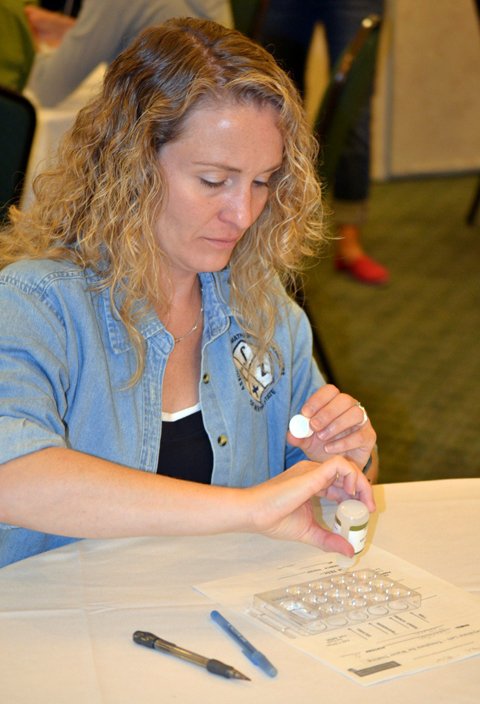 NORTH COUNTRY — People in a small Colorado town have been getting violently ill, and local officials need help stopping the epidemic.
It's no secret that one of the three entities upstream from the town — a chicken farm, a restaurant and a chemical plant — might be responsible for the crisis.
To expedite restoring the town to good health, a team consisting of economists, scientists, historians, mathematicians and artists is cobbled together to search for answers.
This might sound like a science fiction movie in the making, but the scenario, at least the part about the townspeople getting sick, is based on an incident that occurred about five years ago.
That unfortunate incident was the focus of the Keystone Center's Key Issues: Bringing Environmental Issues to the Classroom program, which brought teachers from throughout the U.S. and Canada, including three from the North Country, together in Keystone, Colo. for a week of learning about learning.
The teachers were sponsored by Georgia-Pacific, a company that has paid for 18 North Country teachers to attend the program since 2000.
"The focus is on environmental education, and giving that opportunity to teachers in our local communities," said Karen Cole, communications manager for Georgia-Pacific.
Attendees of the immersive five-day program didn't spend their time sitting in lectures or buried in books, though.
Instead, they became active participants in a role-playing scenario, which tasked them with determining the source of water pollution in the town.
Scientific analysis of different locations had to be done, but the program was only partly about research methods.
Different stakeholders, such as business owners, town board members and citizens, complete with wigs, costumes and fake moustaches, were portrayed by Keystone Center staff and by the program's participants, forcing the teachers to examine different biases and interests within the scenario.
"I had to play the role of a land developer, and look at things from an economic point of view, which is completely foreign to me," said John Oliver, a science teacher at Willsboro Central School who attended the program.
(Continued on Next Page)
Prev Next
Vote on this Story by clicking on the Icon