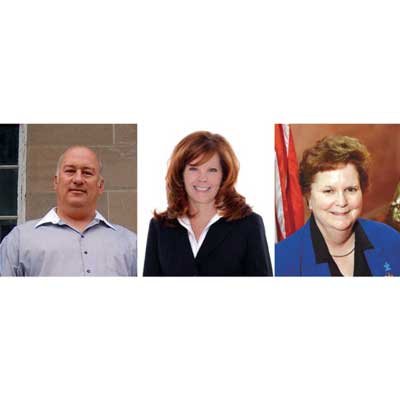 A total of three candidates are running for the 115th Assembly Seat including incumbent, Republican Janet Duprey; Karen Bisso, a Plattsburgh City School teacher running as the Conservative Party candidate; and Democrat Timothy Carpenter, a City of Plattsburgh Councilor from Ward 1. Here are their responses to questions from Denton Publications: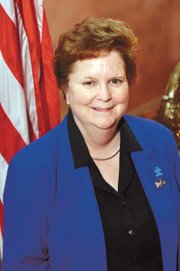 Janet Duprey
What inspired you to enter politics?
"My husband and I were running two small businesses and had two young children when the incumbent legislator as well as several others encouraged me to run. I decided it was a good time to become involved in county government. I was the first woman elected to the Clinton County Legislature where I served for 10 years, including 2 as chairperson. I then served 21 years as County Treasurer resigning when I was elected to the Assembly."
Do you have a philosophy that guides you as a lawmaker?
"I have always treated all people equally and I represent all of the people who live in the Assembly District. Although I work hard to be elected and to elect other candidates, once the election is over, it is essential that everyone of any political party or no party at all knows that he/she is as important to me as someone who has been a strong supporter. The myriad of problems and issues faced by so many people must all be treated with dignity, respect and all the time needed to help with their concerns."
What are your greatest strengths?
"I have a long-standing reputation as working with people of all parties and being able to negotiate and respectfully discuss issues with everyone. I study issues/legislation thoroughly, listen to constituents and make my decisions based upon what I truly believe is in the best interest of the North Country. We receive innumerable emails/phone calls depending on the time of year and pending issues, and I give personal attention to each one and respond as soon as time permits. After careful study and listening, I am able to think broadly and am not constricted by narrow views or rigid ideology. I represent all constituents, am able to compromise and have the knowledge and ability to speak strongly on behalf of my Assembly District."
(Continued on Next Page)
Prev Next
Vote on this Story by clicking on the Icon