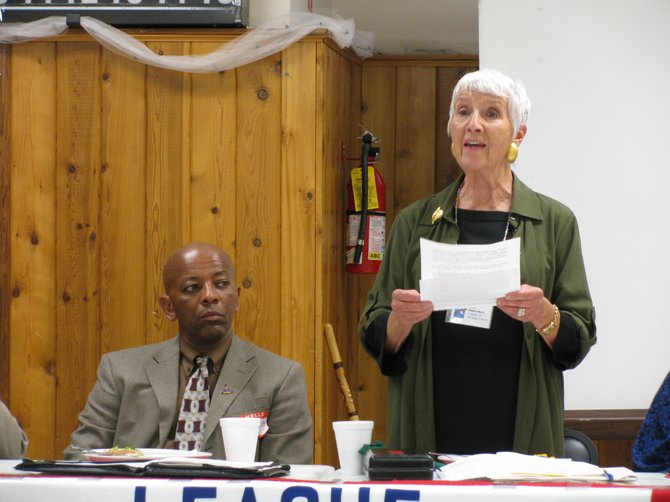 PLATTSBURGH — Voters are faced with some big decisions this election season, and the Plattsburgh League of Women Voters wants to make sure every vote cast is well-informed.
The 92-year-old non-partisan, not-for-profit organization has chapters throughout the U.S. and has had a local chapter for about 40 years.
The organization came into being following the women's suffrage movement.
"At that point it was felt that education and citizenship was needed," said Catherine Felty, the local league's second president and one if its founding members. "A logical part of being a citizen is understanding the issues that affect the country and your locality."
To get the information out, the league distributes pamphlets called voter guides, which have information regarding candidate's stances on important issues like education, the economy and the environment .
Their website also provides information and links to other- non-partisan fact-check websites like Factcheck.org.
Utilizing technology has been paramount for the league to inform voters.
"Everything has followed in a very natural way by people who felt then, as we do now, that we want to be educated, and we also want to have an organized voice when it comes to responding to issues," Felty said.
At its most basic, the League of Women Voters is a one-stop organization for voter information, but it is not just for women—the organization accepts men into its ranks, too.
To help further its cause of informing voters, the league has study groups who examine various issues and take a stance on those issues.
"We do not take position for or against candidates or issues unless we have first studied and voted and come to a consensus," said Sally Sears-Mack, president of the League of Women Voters of Plattsburgh. "And we don't just take up any item. The item has to be of overall importance to people everywhere in the country, and certainly in the state."
(Continued on Next Page)
Prev Next
Vote on this Story by clicking on the Icon