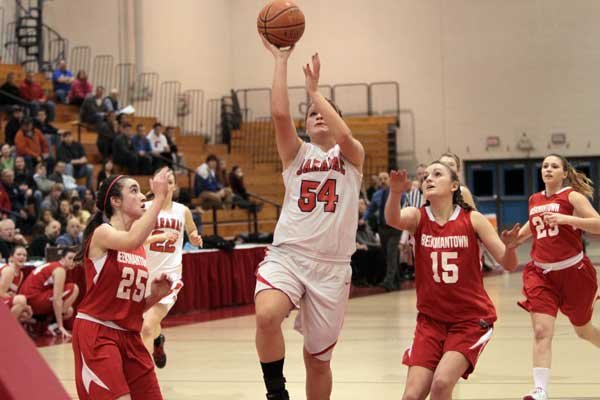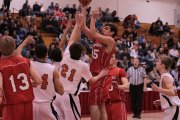 Saranac varsity boys basketball schedule
Dec. 7 or 8... at Saranac at PSUC
Tuesday, Dec. 11... at Peru
Thursday, Dec. 13... v. Northeastern Clinton
Tuesday, Dec. 18... at Moriah
Thursday, Dec. 20... v. Ticonderoga
Thursday, Jan. 3... v. Beekmantown
Thursday, Jan. 10... at Plattsburgh High
Wednesday, Jan. 16... at Northern Adirondack
Friday, Jan. 18... at Northeastern Clinton
Friday, Jan. 25... v. AuSable Valley
Wednesday, Jan. 30... v. Peru
Friday, Feb. 1... at Seton Catholic
Wednesday, Feb. 6... v. Saranac
Friday, Feb. 8... at Beekmantown
Wednesday, Feb. 13... v. Plattsburgh High
Chiefs return starters to the court
SARANAC — The Saranac varsity boys basketball team will look very familiar when it takes to the floor in 2012-13.
Head coach Brent Denis will look to the same starting five that he had last year in seniors Connor Christopherson, Austin Medeiros, Michael Conway, Jeremy Bullis and Nick Daniels.
"Our strength lies in our returning players," Denis said. "Jeremy Bullis enters his fourth year of varsity basketball and Connor Christopherson who enters his third year have been exceptional leaders during the pre-season. They have taken the newcomers by the hand and showed them the value of hard work and commitment. We are very fortunate to have their leadership."
Denis said that the team should be strong defensively and be able to make baskets anywhere on the offensive end.
"I am encouraged by our perimeter play and ability to shoot the ball," he said.
While the starting five bring a wealth of experience, Denis said that his bench will have to learn the varsity game on the fly.
"As a result, I would not consider us deep but I do expect our younger talent to compete for a spot in the starting lineup," he said.
Saranac varsity boys basketball roster
Player Grade
Connor Christopherson 12; Austin Medeiros 12; Michael Conway 12; Jeremy Bullis 12; Nick Daniels 12; Aaron Cross 11; Zach O'Neil 11; John Maye 11; Caleb Keysor 11; Cody Plumadore 11; Dylan Christopherson 11
(Continued on Next Page)
Prev Next
Vote on this Story by clicking on the Icon