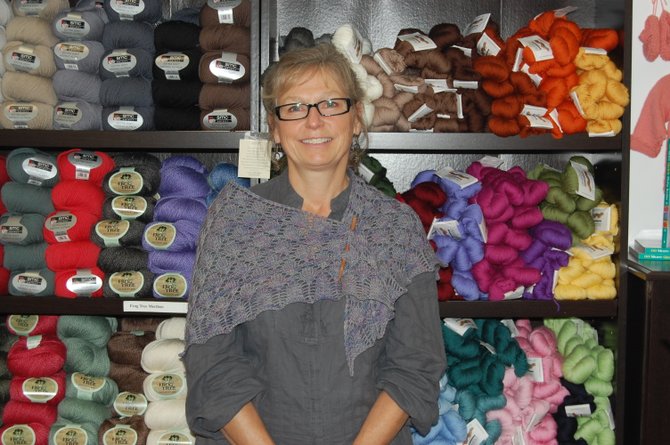 PLATTSBURGH — For years, Sue Coonrod wanted a yarn and gift store with a personality of its own.
She envisioned an old building with character, big front windows and a central location.
First there was an education career to finish, but now that she has retired, Coonrod has seen her dream through to reality and has been enjoying success in the City of Plattsburgh where she opened Plattsburgh Yarn & Gifts at 16 Brinkerhoff Street.
"I wanted a place where knitters could get together," Coonrod said.
Coonrod spent her educational career in college relations, teaching art and special education and as a special education administrator and school principal. She retired from Beekmantown Central School.
She was passionate about her career in education, but she also had other dreams for herself.
"My daughter is an avid knitter and I have knitted all my life," she said. "You have to drive to Lake Placid or go across the lake to go to a yarn store."
Coonrod had been in business previously when she had run her own shop in Essex in 1997. Also an artist, she sold some of her pottery and paintings there and loved working for herself.
She was determined to open a yarn store in Plattsburgh and wanted to be downtown.
"I was able to get my first choice in locations, right across from the Arts Center," Coonrod said.
Early on as she set up her store, she found vintage fixtures that had been used in a general store in Vermont. When she went to refinish the floor, the flooring was on sale.
She asked her daughter, Rosie, and friends what to fill the store with, what kind of yarns to carry. She conducted an informal survey on how to set everything up.
"Yarns have different weights," Coonrod said. "They are made of different fibers. My daughter said when she goes into a yarn store she has a project in mind and likes to see it arranged by weight."
(Continued on Next Page)
Prev Next
Vote on this Story by clicking on the Icon