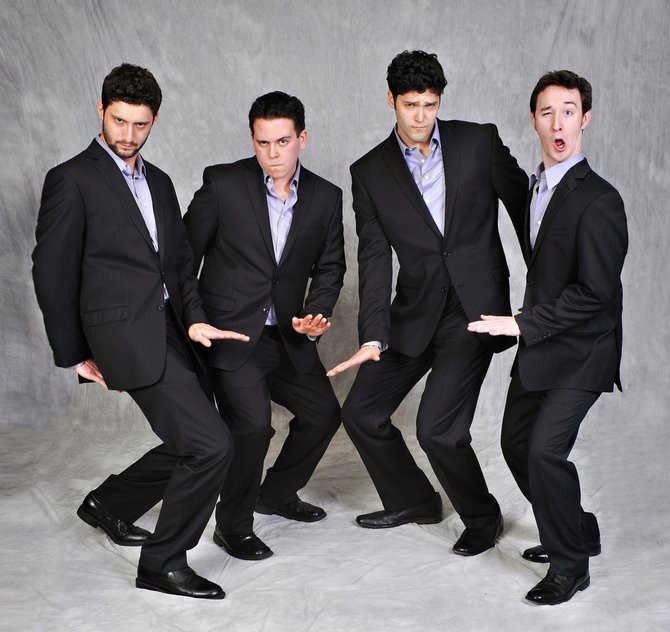 PLATTSBURGH — As the music fills listeners' ears, they'll be transported back to their first love, first dance and first date.
They'll stroll down memory lane to classic songs by artists singing to preserve the music.
"It is one of our most ambitious shows," said Tom Maglienti, a member of the Cumberland Bay Barbershoppers.
The group is presenting its 53rd annual show, "Memories are Made of This," at Giltz Auditorium at Plattsburgh State. The show starts at 7 p.m. on Saturday, Nov. 10.
Artists featured at the show include Frank Sinatra, Bobby Vinton, Barry Manilow, the Platters, the 4 Freshman, the 5 Satins, the Beatles, Beach Boys, Roy Orbison and Johnny Cash.
"I grew up with all these songs, so singing them now is no problem and brings back floods of memories," said newest member Chris Miller.
The featured guest is Downtown Crossing, a quartet dedicated to bringing fun and energy to barbershop music. The youthful group was introduced to the music by their grandfathers and in 2010 became the Northeastern District quartet champions.
They will be joined by Minor Adjustment, a Plattsburgh State a cappella mixed group, and the Champlain Valley Sweet Adelines.
Barbershop vocal harmony is a style of a cappella characterized by consonant four-part chords for every melody note in a predominantly homophonic texture.
"When you get four voices that blend together, all singing different parts, you ring that chord," said Maglienti. "The sound of the ringing chord brings me right in."
He has belonged to the Cumberland Bay Barbershoppers for seven years, but has been singing since school, previously belonging to folk groups and the glee club.
Mike Deeb's father was a founding member. He was simply looking for a night out to himself when he joined 25 years ago.
"I really never thought I was a musician, but I have learned how to sing," Deeb said.
(Continued on Next Page)
Prev Next
Vote on this Story by clicking on the Icon