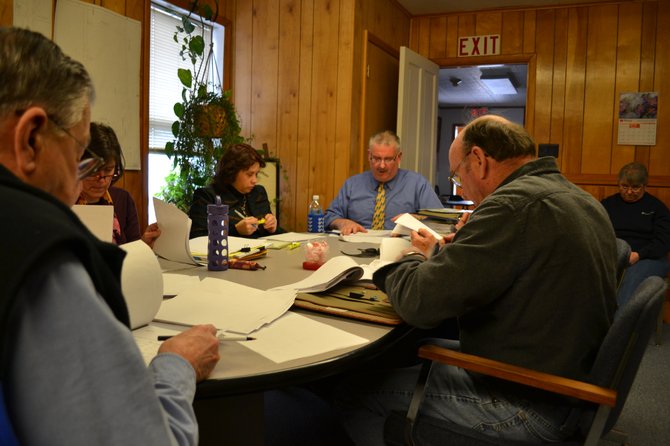 Rouses Point — With an economic outlook that includes the loss of jobs and tax income from the Pfizer facility, the village board is looking at cutting their own pay and dropping nearly all their support for the annual Fourth of July celebration.
"There are places to cut without reducing the services that the village residents are getting," said Trustee Kelly Penfield. "To me, that's the name of the game."
The tax rate was scheduled to rise 5 cents per thousand, and would have raised $7,000 for the village coffers.
Trustee Kelly Penfield said that an easy target to eliminate that $7,000 need and keep the levy flat was to take it from the Fourth of July funding.
Removing the village contribution isn't much different from what other municipalities are doing, said Penfield.
"We'll do the best we can with sponsors and volunteers," said Penfield.
Gerry Favreau, who volunteers to head Fourth of July efforts in the village, was in attendance at the meeting.
She said she's being proactive to cut down on expenses. She asked bands if they could help out with the strapped budget, and they've responded by cutting their fees. The weekend festivities will end Saturday instead of Sunday, too.
Favreau said that in past years, Sunday traffic to the festival offerings has been fairly low. One reason, she said, is that people tend to have parties at home that day.
If they also have to cut back on the fireworks display, then so be it, said Favreau. Trustee Dennis Roberts agreed.
"You know how I feel about fireworks," said Roberts. "It's money up in smoke."
The village contribution to the Fourth of July fund will drop to $1,800, plus $400 for the concert in the budget revision.
They've also planned to cut in half their budget for the codes enforcement contract with the town, a job Penfield said is subsidized by the village and not performed adequately.
(Continued on Next Page)
Prev Next
Vote on this Story by clicking on the Icon