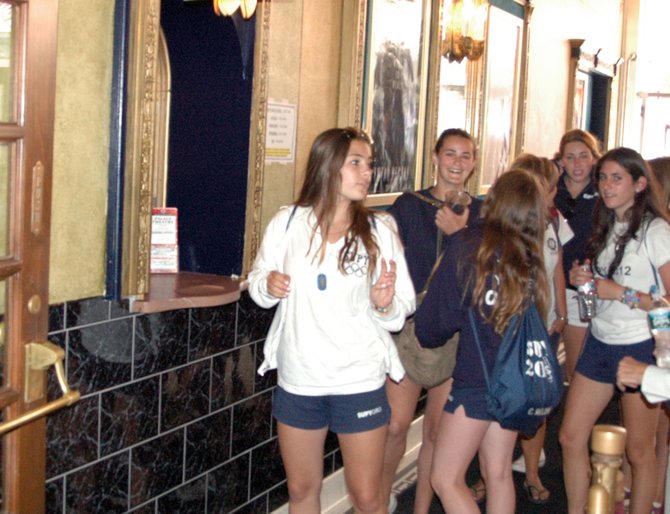 Lake Placid — Small, local movie theaters are seeking funds that will keep them from becoming extinct.
During the July 16 meeting of the Essex County Finance, Tax Reduction and Mandate Relief Committee, board chairman Randy Douglas of Jay asked supervisors to support a consolidated funding application on behalf of the Adirondack Film Society.
"It affects all the small movie theaters in all our small towns like Schroon Lake, Au Sable Forks, Queensbury and Lake Placid," Douglas said. "All the big movie corporations have given the movie theaters 12 to 18 months to convert all to digital. There will be no movies at these theaters without the conversion, so they are applying as a group."
Along with the theaters Douglas mentioned, the grant also applies to the State Theater in Tupper Lake, the Indian Lake Theater and the Strand Theater in Plattsburgh.
"It has a huge effect on Main Street America, on the small towns as we try and do things to improve our local downtowns," Douglas added. "These are hubs in our communities throughout the North Country."
Douglas said that the group was receiving help from Naj Wikoff, who is doing the application for the consolidated grant.
"It's not just about changing the projectors over to digital technology; you also have to modify the sound systems as well and really, you need to get better screens," Wikoff said. "The point was really driven home during a discussion at the Lake Placid Film Festival when these local theaters came together."
Wikoff said that the goal of the Adirondack Film Society was not only to help small theaters convert, but to help them thrive.
"What we want to do is not only raise the money to help them survive but help them own these projectors outright to get them into a position where they have a better chance to succeed," he said. "These people often have another job, and they should be able to make a living off of these theaters."
(Continued on Next Page)
Prev Next
Vote on this Story by clicking on the Icon