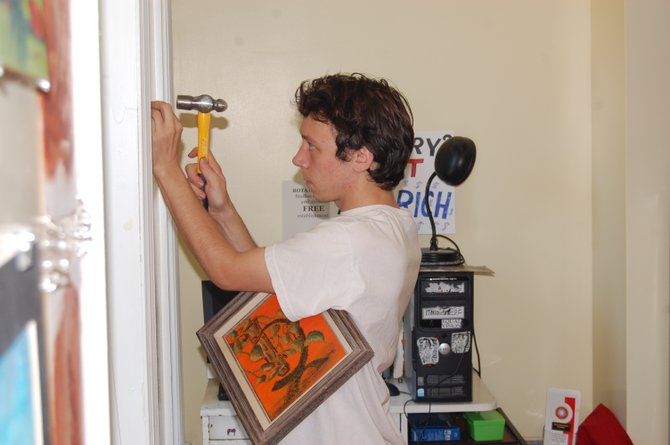 PLATTSBURGH — There is no hierarchy at ROTA Gallery and Studios.
It's voluntary, with no paid positions, funded by community support and growing.
And its evolution included a recent move to Margaret Street in Plattsburgh, as the cooperative continues to expand to better support the community it serves.
"This is a lot larger and we have more members, so it is nice to have a space where more things can happen," said Matt Hall, one of the co-founders of ROTA.
ROTA opened on Clinton Street, a tough location with sporadic foot traffic. In fact, when people stumbled across the nonprofit they were often surprised it existed on that street.
The new location is 50 Margaret St., which formerly housed My Cup of Tea.
ROTA has been wanting to expand for some time and had scouted several locations, including 50 Margaret St., but it was too costly at the time. But membership has increased, as has community outreach, and suddenly a move to 50 Margaret St. became a reality.
"Our expenses have also increased because we are a lot larger," Hall said.
The new location offers more studio space and a basement that works well for music venues. This is much more favorable than the previous location, which forced gallery and music in the same space.
"That inhibited people, and it was messy to have all community functions and music shows in one room," Hall said. "Plus, it has been hard to have a consistent space for kids to have music."
The new space features an upstairs gallery with hardwood floors and large windows. It is also located near the Strand Theatre and North Country Cultural Center for the Arts.
ROTA is offering more classes, such as hooping, non-toxic print making, guitar lessons and parenting and wellness courses. ROTA will feature a class and course each month, and community members are encouraged to come to the studio with their various skills and ideas.
(Continued on Next Page)
Prev Next
Vote on this Story by clicking on the Icon