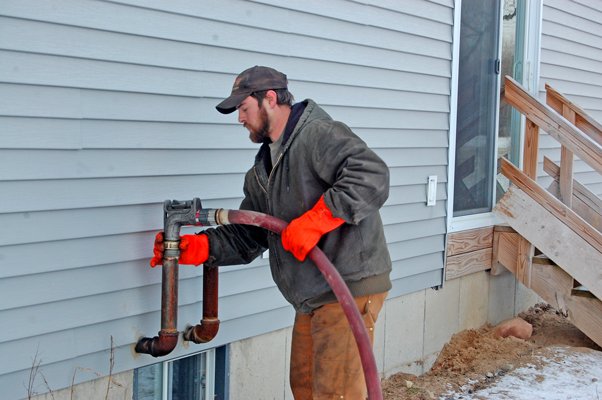 What is HEAP?
The Home Energy Assistance Program (HEAP) is a federally funded program intended to assist low-income households in meeting their energy expenses. HEAP may also assist with heating equipment and repair for eligible households.
There are Regular and Emergency heating benefits. An eligible household may receive one Regular HEAP benefit per program year.
•Regular HEAP is a one-time program year benefit based on gross income, household composition, energy costs and type of heating situation. Regular benefits for households that pay directly for heat based on actual usage are paid directly to the vendor that supplies the household's primary source of heat.
•Emergency HEAP assists low-income New Yorkers who are facing a heat or heat related energy emergency and do not have resources available to resolve the emergency. Heat-related emergencies may include less than a quarter of a tank of fuel or propane; less than 10 days supply of wood, wood pellets or coal; or have a shut-off notice from their electric company.
LIHEAP Program Dates
Regular Heating: Nov. 16, 2011 - March 16, 2012
Emergency Heating: Jan. 3 - March 16, 2012
Regular HEAP Benefits
$450-$500: Fuel oil, kerosene, and propane
$250-$300: Wood, pellets, coal, corn, electric, natural gas
Emergency HEAP Benefits
$600: Fuel oil, kerosene, and propane
$560: Electric or natural gas combined with heat-related domestic
$400: Natural gas only
$350: Wood, pellets, coal, corn
$160: Heat-related domestic (electric service required to operate heating equipment)
Contact
•Clinton County Department of Social Services, 13 Durkee St., Plattsburgh, (518) 565-3258
•County Office for the Aging (those 60 years of age and older can apply here), (518) 565-4620
Clinton County officials are dealing with major funding cuts to the Low-Income Home Energy Assistance Program (LIHEAP) by using more local dollars to make sure families stay warm this winter.
HEAP, as it is known locally, is a federally funded program that helps low-income households meet their energy needs during the winter. President Barack Obama signed a budget bill (Consolidated Appropriations Act, 2012) on Dec. 23 that cut HEAP funding from $4.7 billion to $3.478 billion.
(Continued on Next Page)
Prev Next
Vote on this Story by clicking on the Icon