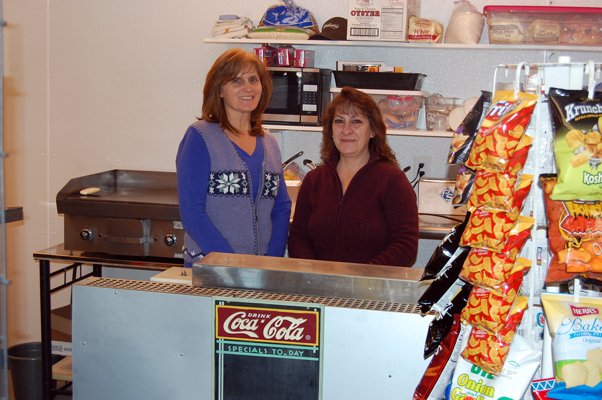 Mooers — Borderline Liquor and Wine opened nearly a year ago in Mooers.
Shortly after, the five owners and operators opened GRT Discount Beverages, a convenient store next door at 2585 Route 11.
"We opened the convenient store to supplement the liquor store," said co-owner Karen Delaney. "We didn't think it would be enough work for one employee."
Most recently, they opened a deli in the convenient store.
"People kept asking us when we were going to open a deli," Delaney said. "Competition is good.
"Now they want us to do gas."
But there are no plans for gas anytime soon.
"We are going to see how the deli goes and want to do breakfast foods," Delaney said.
The deli offers chili, Michigans, homemade soups, subs, sandwiches, wraps and more.
The deli also offers, among other flavors, garlic, cranberry and horseradish mayonnaise.
They want to get their customers to try new things.
"We go out of our way to find that unique item the customer wants," Delaney said. "We offer friendly service and cater to requests. We try to find what the other stores do not accommodate."
The business is about customer service with a smile, she said.
But they started slowly nearly a year ago.
"It was holiday shopping time," Delaney said. "So we just started adding slowly."
The slow start helped the new business owners get their feet wet.
"This is new to everybody," Delaney said. "Now, we all have hands-on experience."
The owners and operators of the business are Randy and Jean LaBombard, Terry and Karen Delaney and Greg Greene.
"What we plan to do is continually listen to our customers about what they like and don't like and continually expand," Delaney said.
Vote on this Story by clicking on the Icon