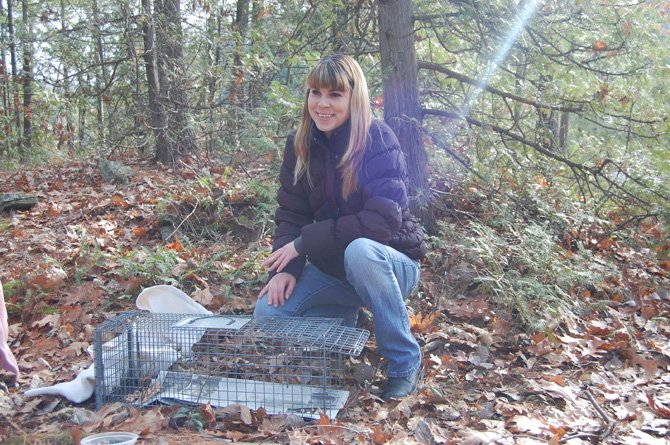 Plattsburgh — Victoria St. John could use a donated vehicle.
A gas card someone else paid for would be nice.
She'd just like to see a slight rise in donations, which have dropped considerably over the past few years.
St. John runs the St. John Feral Cat Fund, a nonprofit that advocates non-lethal feline population control and raises awareness by providing the public with information on feral and stray cat issues, including controlling populations within colonies through Trap-Neuter-Return. Under that management plan, stray and feral cats living outdoors are humanely trapped, evaluated, vaccinated, sterilized and ear tipped for identification by veterinarians.
St. John fields 75 to 100 complaint calls weekly.
Recently, a woman who walks her dog along the wood line in Schuyler Falls contacted St. John. The woman said she spotted two cats that appeared to be abandoned and living outside, with only a small piece of carpet to keep them warm as winter approached.
St. John drove out to the area to assess the situation and discovered the cats were living in a small hole in the ground, surrounded by rocks at the edge of a cliff.
She communicated with friends online and quickly found a home for the cats.
The following day, St. John packed up a couple traps and headed back out to the site where the cats were living. She carefully set the traps up, baiting them with tuna, and waited. One of the cats appeared and circled the trap, sniffed inside and then left.
St. John trapped them the next day.
"Now I just need to get them directly to the vet," St. John said.
St. John spent roughly $3,500 in expenses related to the St. John Feral Cat Fund. Donations usually cover much of her costs, but they are down significantly.
"We usually raise $2,000 to $3,000 around Christmas, and last year we raised $700 to $800," St. John said.
(Continued on Next Page)
Prev Next
Vote on this Story by clicking on the Icon