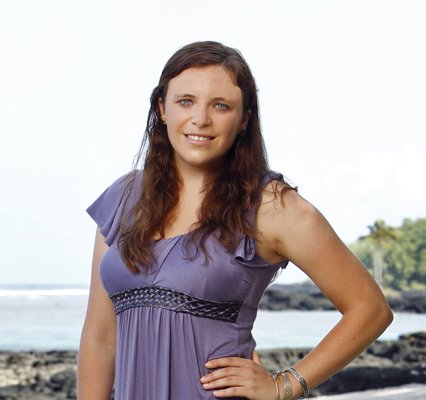 Willsboro — Since its inception, 22-year-old Sophie Clarke has always wanted to be on the final stage of the CBS television show "Survivor."
On Dec. 18, Clarke not only realized that dream but also the dream of winning $1 million as the 23rd champion of the reality show.
Clarke, a native of Willsboro who starred for the Warriors on the field and court as well as in the classroom, was crowned champion during a three-hour season finale.
Audio clip
Sophie Clarke Talks With Keith Lobdell
"My parents were here," said Clarke, who spoke over phone from Los Angeles, where the finale was aired. "Both my sisters were here along with a friend from college and a family friend."
Clarke said that she did her best to keep her family members in the dark, especially her older twin sisters, Edwina and Phoebe.
"I was really cruel because about an hour before the finale started I texted my sisters and told them that I didn't really win the million," Clarke said. "So they watched the whole episode thinking that I didn't win. I think they swore at me when I finally made it down to hug them after the show.
"They knew my dad came out for the family visit, but they knew nothing after that," Clarke added. Her father, Thurston, had been a guest on the show when one family member was allowed to visit.
Clarke said that her phone started "blowing up" shortly after the winning moment.
"Someone turned my phone off as I was doing interviews after the show," Clarke said. "I had 100 texts and 200 Facebook messages. I still have my computer in front of me. I don't think anyone in my cast had so much support. It's so nice to have it coming from your hometown and have it coming from people that you have known since you were 5 years old."
(Continued on Next Page)
Prev Next
Vote on this Story by clicking on the Icon