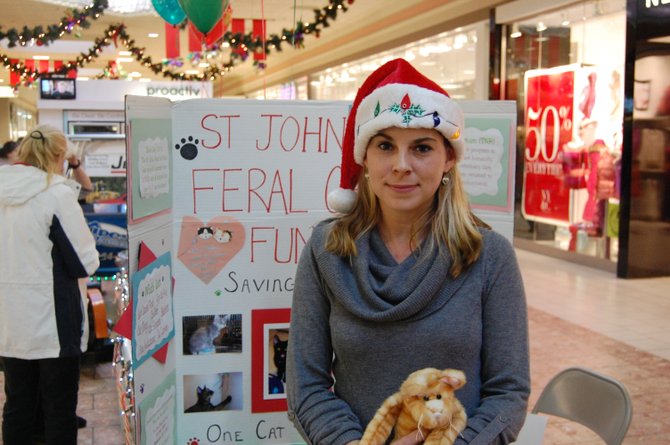 Plattsburgh — As a little girl, Victoria St. John wanted to know what it was like to be a cat.
So she went outside and slept in the cat box.
The founder and director of the St. John Feral Cat Fund, referred to by many as the "cat lady," rescued more than 300 animals this year. And while the non-profit organization consistently runs at a deficit, St. John has no plans to stop any time soon.
"I've always rescued animals."
Born in South Carolina, St. John moved to the Ausable area when she was four or five.
She and her sister Amelia followed animals around from as far back as she can remember.
"My parents would send us to the store to get milk and eggs, and we were trying to rescue cats," St. John said.
She once found a cat in a dumpster and brought him home. Her parents said no, but she found ways around them.
At 12, she found feral cat colonies in the Port Douglas area and stole milk and ground beef from the refrigerator to feed them.
At 13, the family moved to Ellenburg and St. John and her sister snuck cats in through the bedroom window.
"I just thought they were suffering."
When her parents left she would feed them in the shed.
Once, her parents backed over a cat. The animal was suffering and St. John drowned it.
She knew then she was going to devote her life to making a difference for animals.
The devotion turned into an idea when she found two feral cat colonies she fed every pay check. Her sister helped her build her first shelter.
"I think that was the start of it."
In 2002, the media ran articles on her efforts and she raised nearly $1,800 and opened a business account, naming St. John Feral Cat Fund after her father.
(Continued on Next Page)
Prev Next
Vote on this Story by clicking on the Icon