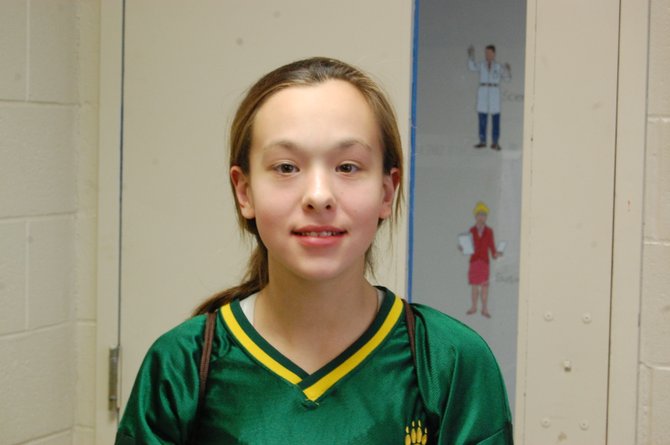 ELLENBURG — Chelsey Trombley has been around farms since she was five.
The 13-year-old loves working her family's 40-head dairy farm in Ellenburgh Center.
"I don't know what I would do without the farm," said the eighth grader at Northern Adirondack Central School. "It's my life."
But Trombley's ability to continue with the work she loves could be seriously curtailed if new federal child-labor regulations are put in place.
The U.S. Department of Labor has proposed regulations that would limit the ability of youth to work on farms and ranches, even if the operation is family-owned and operated. The proposed child-labor regulations would not allow youth under 16 to participate in agricultural work with animals, pesticide handling, timber operations, manure pits and storage bins. They would further be unable to operate almost all power-driven equipment.
Rule changes would exempt youths who work on farms owned or operated by their parents.
The new regulations would eliminate certain programs carried out by the FFA and 4-H and limit the activities that could be taught under various student programs nationwide.
It would also block certain FFA and 4-H members from caring for their own animals if they were kept at a farm not owned by their parents.
"This will affect kids and their ability to learn and that work ethic," said Donald Jones, agriculture teacher and Future Farmers of America advisor at Northern Adirondack Central School.
"I don't know if we would be able to do tractor driving or welding with our kids.
"It will change things, and it is scary."
The American Farm Bureau Federation recently voiced its opposition to the proposals on behalf of more than 70 agricultural organizations. In a press release, the group noted that family partnerships and corporations own 98 percent of the roughly 2 million farms and ranches nationwide, and "their right to operate their farms with family members is specifically permitted by Congress. We don't want to see those rights infringed."
(Continued on Next Page)
Prev Next
Vote on this Story by clicking on the Icon